October 16, 2020
JUST RELEASED TODAY: The mighty jaguar is celebrated in a new collection of jewelry handcrafted in Tucson by Heliotrope artist Spring Winders: Bolo ties, earrings, necklaces, rings, and one-of-a-kind pieces. Fans describe wearing Heliotrope's jewelry as symbols of their relationship with and love for the Sonoran Desert.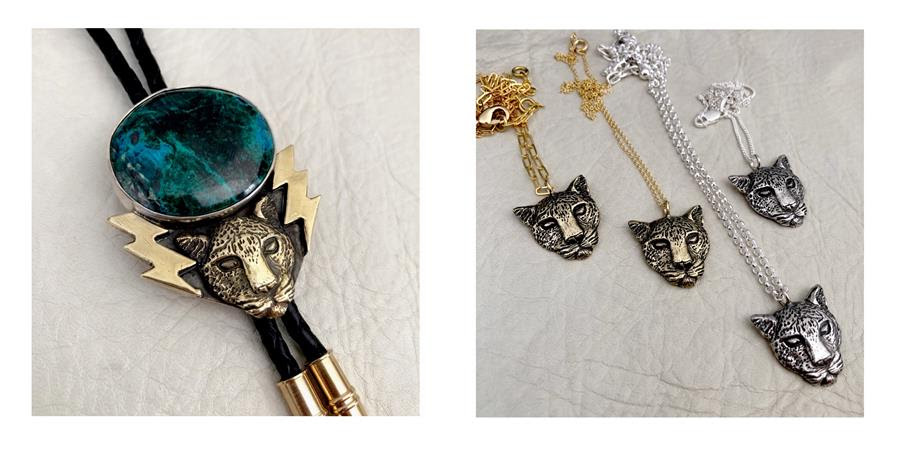 We are happy to announce that thanks to a new partnership with Heliotrope, 15% of sales site-wide will be donated to the Northern Jaguar Project through this weekend.
After this time, Heliotrope's Jaguar Collection will continue to benefit NJP.