October 8, 2021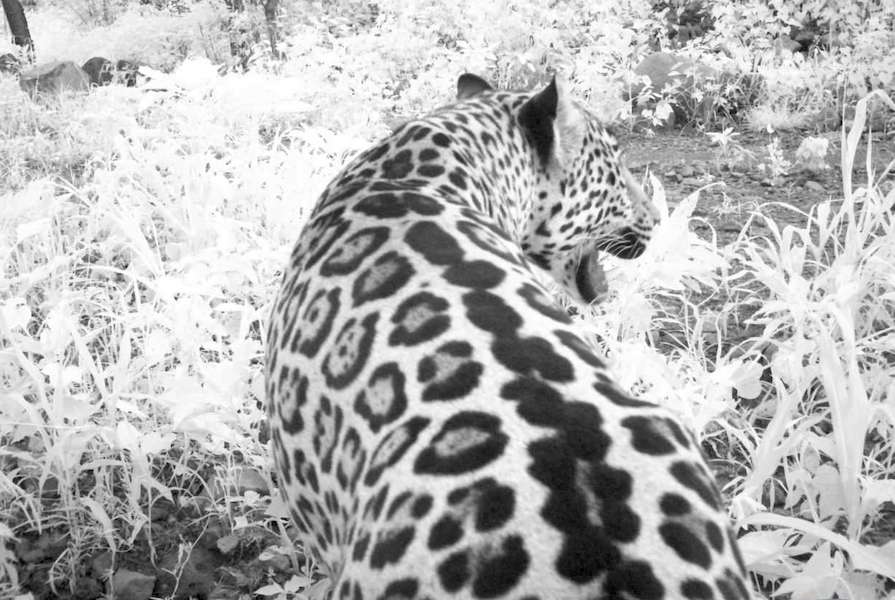 After experiencing more than a year of severe drought that caused losses of cattle, crops, and livelihood, we are delighted to report that a generous monsoon began in mid-summer. Within weeks, rains had converted the Northern Jaguar Reserve into a lush jungle of vibrant green foliage. Creeks are flowing again, waterholes across the ranches are full, the jaguars and other felids are thriving, and we have exciting news to share.
Please join us in welcoming Roberto Wolf Webels as our new executive director. Roberto has extensive leadership experience in conservation issues across Mexico and is poised to help us write the next chapter and deepen relationships with partners across the country. An animal-lover since childhood and trained as a veterinarian, Roberto previously worked with the Mexican gray wolf reintroduction in northern Mexico. He has experience with Mexican zoos and government agencies, including SEMARNAT (Mexico's federal wildlife agency) and CONANP (Mexico's commission for natural protected areas). 
The footprint of our Viviendo con Felinos project continues to grow with the enrollment of Rancho Cieneguitas. This ranch is important because it is part of a large ejido with multiple ranches and owners. Ejidos are the mainstay of Mexico's cooperative ranching and farming system, and provide the opportunity to reach more individuals and families than single-owner private ranches. We have already retrieved photos of a jaguar roaming the ejido.
We are pleased to report that we assisted two ranch owners obtain compensation through the Seguro Ganadero (nationwide cattlegrower's insurance) following recent cattle depredations that were attributed to feral dogs and coyotes.
We continue to work with the Borderlands Linkages Initiative to identify critical wildlife corridors between private and government reserves. This project is in collaboration with Wildlands Network, Nature and Culture International, Profauna, Cuenca Los Ojos, Sky Island Alliance, and Rancho El Aribabi. As part of this effort, NJP has placed 22 cameras at La Chamada, a 12,350-acre ranch southeast of the Viviendo con Felinos ranches. Our role is also to identify and catalog jaguar photos from all of these locations.