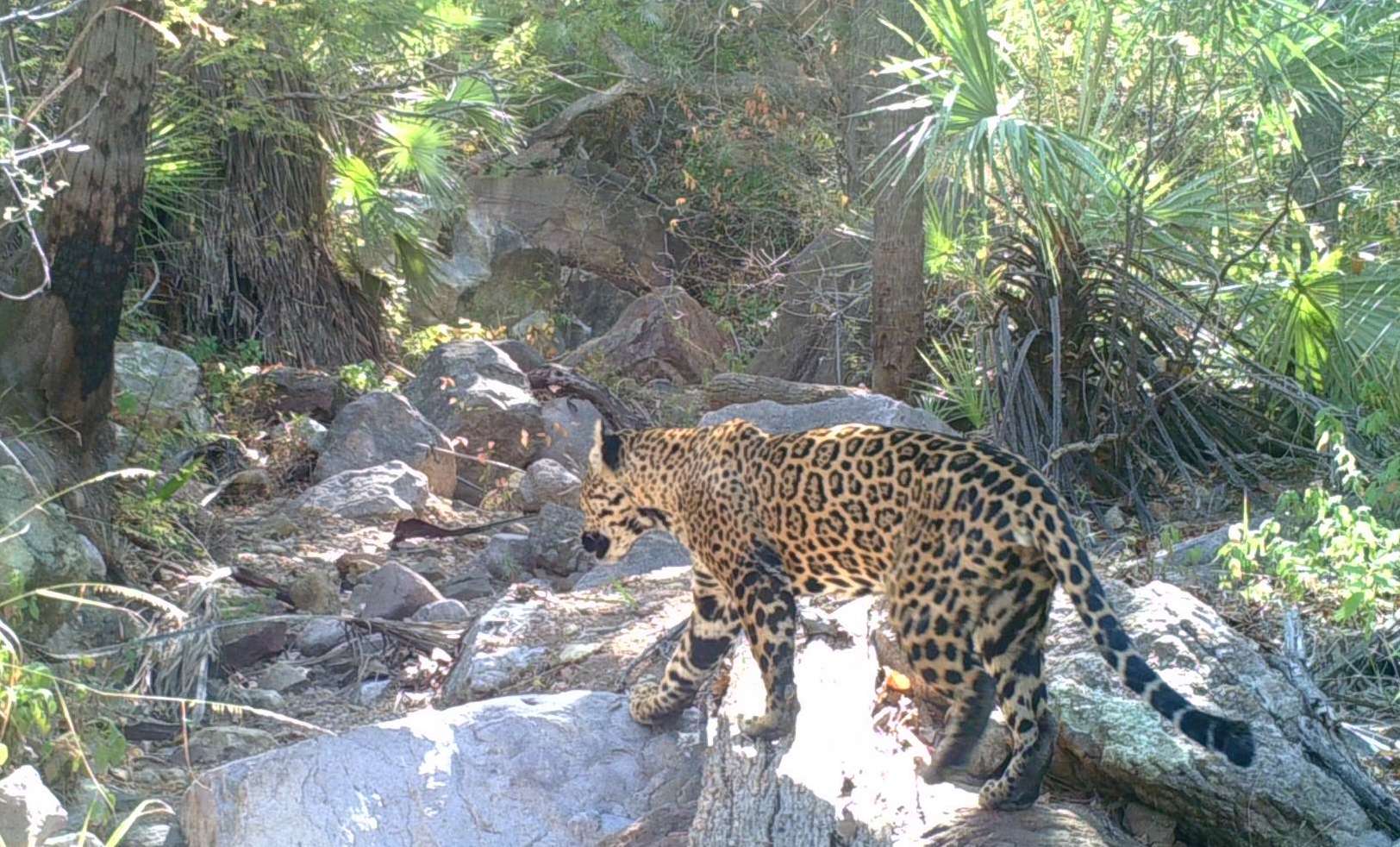 Northern Jaguar Project is hiring:
Northern Jaguar Project (NJP) was incorporated in 2002, with the goal to protect the northernmost population of the jaguar. Our bi-national organization stewards the Northern Jaguar Reserve in Sonora, Mexico – one of the largest privately owned conservation areas in the country. In the vicinity of the Reserve, NJP manages and administers the Viviendo con Felinos ® program, which partners with working cattle ranches to restore wildlife habitat, reduce livestock–predator conflicts, and promote a sustainable livelihood in presence of the jaguar and other predators.  NJP also partners with Mexican and U.S. entities to conserve habitat and conduct research throughout the borderlands region. We currently have a team of 11 field staff in Sonora and 2 staff based in Tucson, AZ. Environmental education activities are carried out by the Mexican partner organization Conciencia y Educación Ambiental, A.C., with another 2 team members.
Exempt full-time, salaried
Healthcare plan and cost sharing, four weeks of annual PTO, and a flexible work schedule.
POSITION SUMMARY:
The assistant director, which is a new role within the organization, will be responsible for a wide range of administrative, fundraising and program support tasks, including external outreach and collaboration, communications and events, and office administration. Occasional travel in Mexico, including to the Northern Jaguar Reserve, is likely. We are seeking candidates that work well in a small team environment while tending to wide diversity of non-profit organizational needs that may range from inputting donation receipts in our database to giving a public presentation within the course of a day.  Communication skills and self-initiative will be important traits, as well as attention to detail.  The assistant director will work closely with the executive director in a small office environment in the West University neighborhood's Historic Y building, which supports a community of local non-profits working across a range of issues. 
QUALIFICATIONS:
Bachelor degree or equivalent experience in land and wildlife conservation.
Management of office software (word processor, spreadsheets, presentations, database).
Ability to communicate in written and oral form.
Proficiency in social media management.
Spanish proficiency preferred.
Outgoing, self-confident and proactive attitude.
In the Office
Maintain extensive email correspondence with donors, general public, and more.
Process, track, and acknowledge donations.
Help manage donor database.
Lead or assist in maintaining regular communication between staff.
Coordinate education activities, track events and progress.
Purchase field and office supplies in coordination with field staff
Fulfill merchandise orders, conduct annual inventory.
Coordinate financial record-keeping and reports.
Empower, manage, and coordinate volunteers and interns.
Keep digital and hard-copy archives of documents and graphic material for publications.
Assist with compiling quarterly board reports.
Assist with logistics for board and other meetings.
Participate in and contribute to regular meetings with staff and supervisor.
Fulfill tasks as assigned by executive director.
Outreach
Organize events and presentations.
Develop online content in collaboration with staff.
Coordinate the development of promotional and educational materials.
Assist in coordinating outreach events in Sahuaripa.
Assist in organizing trips to the reserve, participate when needed.
Fundraising (in coordination with supervisor)
Assist with fundraising appeals and communications.
Assist with reviewing grant proposals and reports.
Assist in organizing fundraising events, such as silent auctions.
Maintain positive interactions and regular contact with donors.
Research fundraising opportunities and collaborations.